The forge do not look to profit directly from working on coffee equipment, we rely on the sale of our coffee and ancillary products to generate an income to maintain a successful business. We only work on coffee equipment within our customer base.
Our directly employed team of service engineers have over 100 years of combined experience with commercial coffee machines and their skills are focused exclusively on our cherished customer base.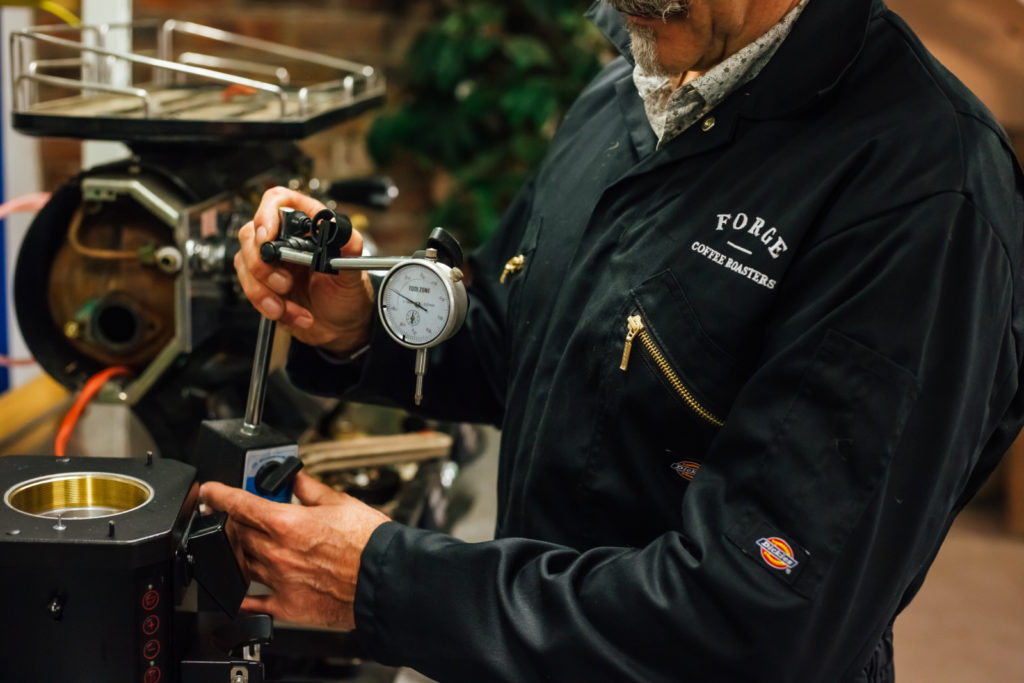 Our engineers
Even with the most reliable machines, sometimes things can go wrong, but our valued customers can rest assured that our service engineers are always available, for both routine preventative maintenance and to fix any problems that may arise.
The Forge Engineering team, operate within our ISO 9001 : 2008 Quality Assurance Certificate, testament to our commitment to quality and total customer satisfaction.
Our customer's coffee equipment takes priority in our workshops, but we make time to fulfil a further passion we have. The forge workshop is home to more than the creative
crafting of coffee and brewing equipment. Our beans and bikes sit alongside each other in perfect harmony.
Enquire
If you would like to hear more information about our services please contact us using the form below.