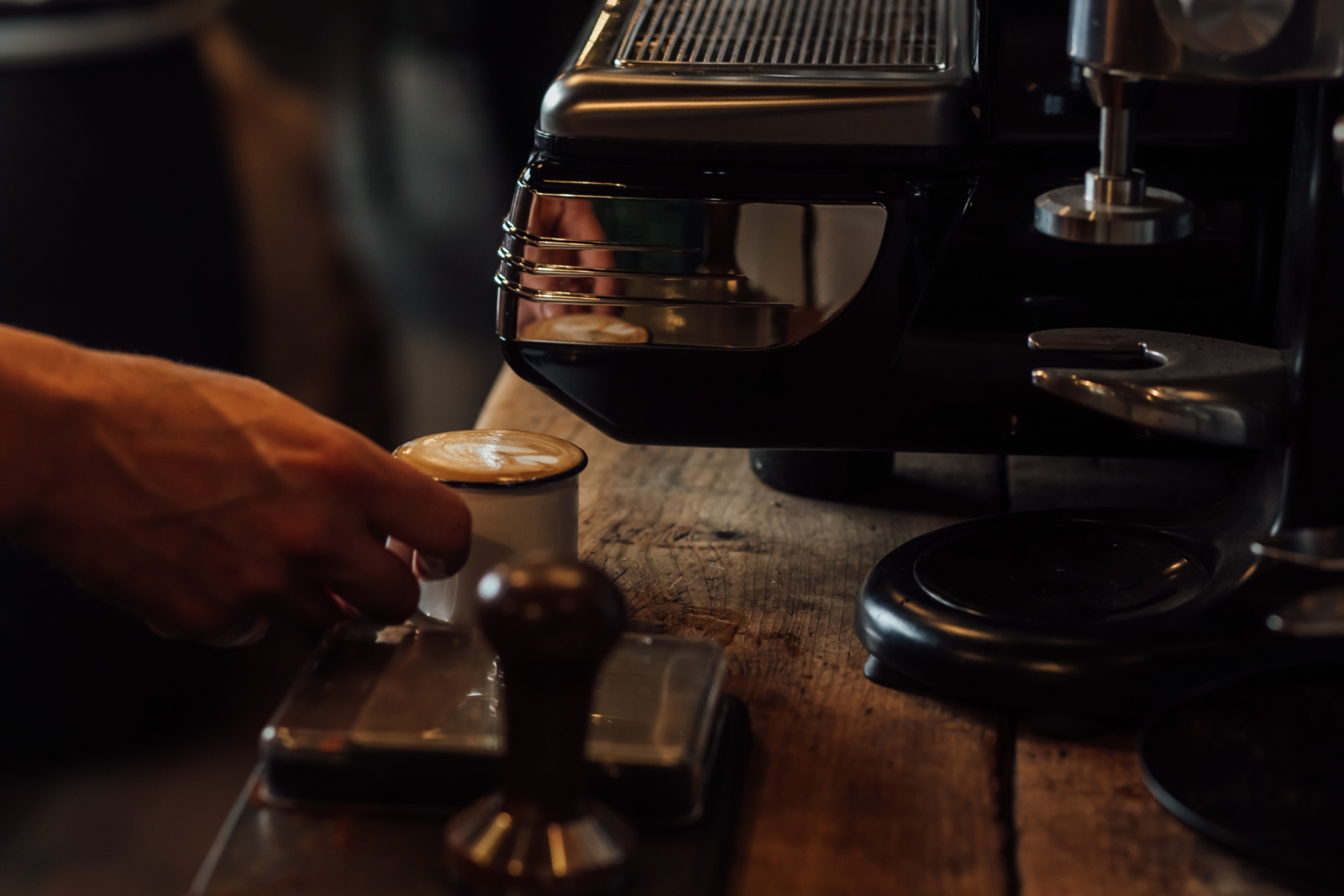 100% speciality grade Arabica coffee is an investment. We only source our green coffee from single farms and estates in the speciality coffee market, with our focus on quality, provenance, sustainability, freshness and fair relationships with the growers.
Guided by our green bean suppliers, experience and our Ikawa sample roaster, we profile our single origin beans to enhance and develop their individual characteristics and flavours.
Each origin has its own unique growing conditions and processes which impart distinct nuances. We skilfully unlock these, creating an ever surprising, invigorating and truly remarkable taste experience.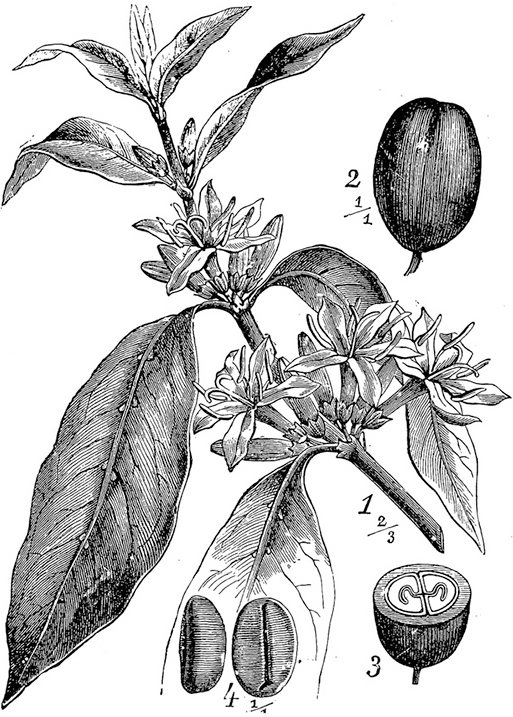 We develop our signature espresso blends and single origin coffees in line with the growing seasons and the best harvests from each chosen country.
When we find a coffee that we love, we involve our customers in the tasting and evaluation and only when it meets the highest standard, will it be added to our portfolio.
Brazil

Region
Pocos de Caldas
Altitude
1200 masl

Guatemala

Region
Huehuetenango
Altitude
1400 to 1700 masl

India

Region
Hassan
Altitude
900 masl

Peru

Region
Chanchamayo Valley
Altitude
800 to 1300 masl
Colombia

Region
Antioquia, Huila
Altitude
1100-1900 masl

Guatemala

Region
Huehuetenango
Altitude
1400 to 1700 masl

Honduras

Region
La Paz, Marcala
Altitude
1350+masl
Ethiopia

Region
Sidamo, Guji
Altitude
1600-1900 masl

Guatemala

Region
Huehuetenango
Altitude
1400 to 1700 masl

Peru Café Femenino

Region
CECANOR cooperative
Altitude
1000-2050 masl
Honduras

Region
Santa Rosa de Copan
Altitude
1100-1300 masl

Peru

Region
Chanchamayo Valley
Altitude
800 to 1300 masl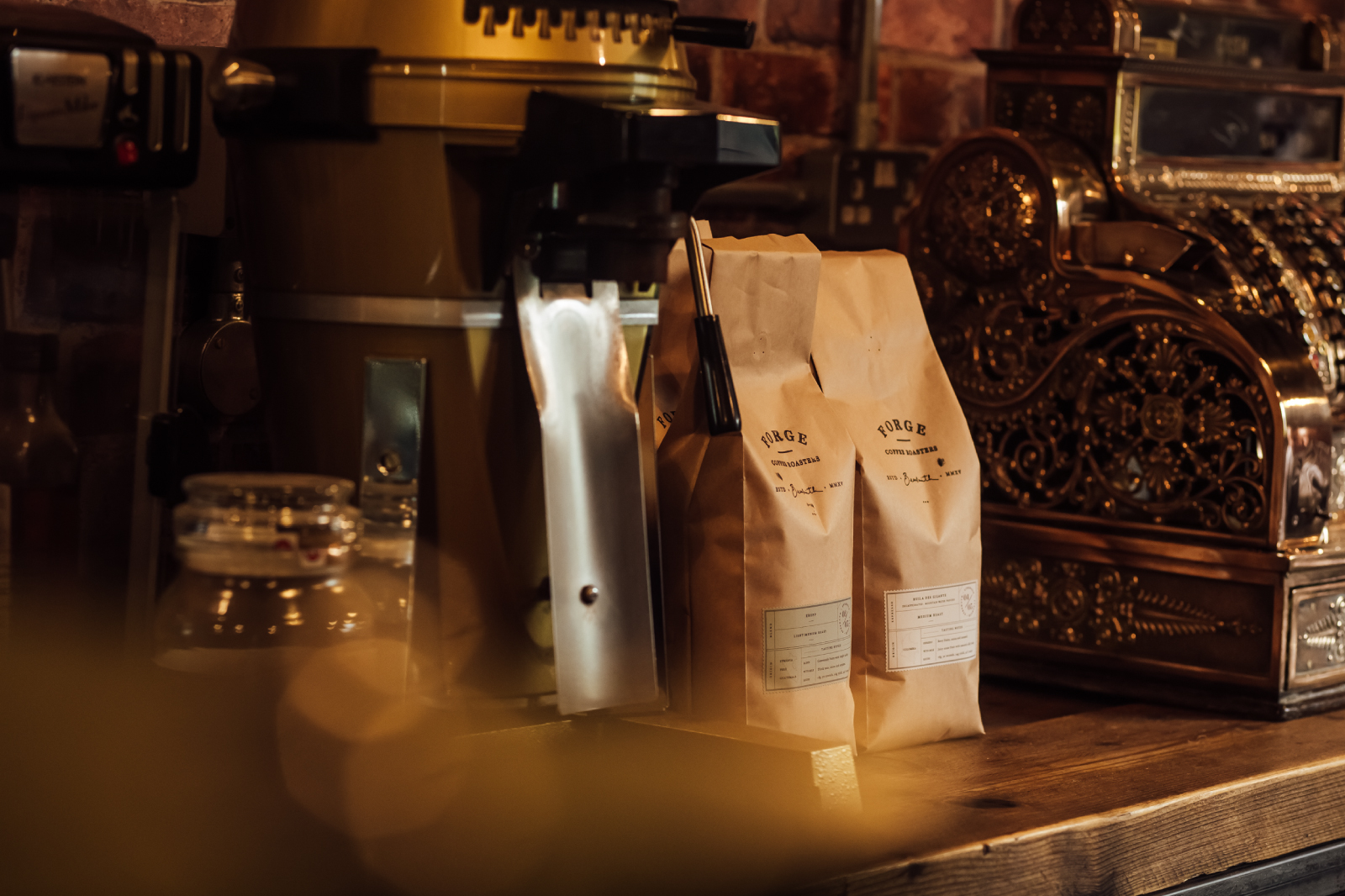 Current single origin coffees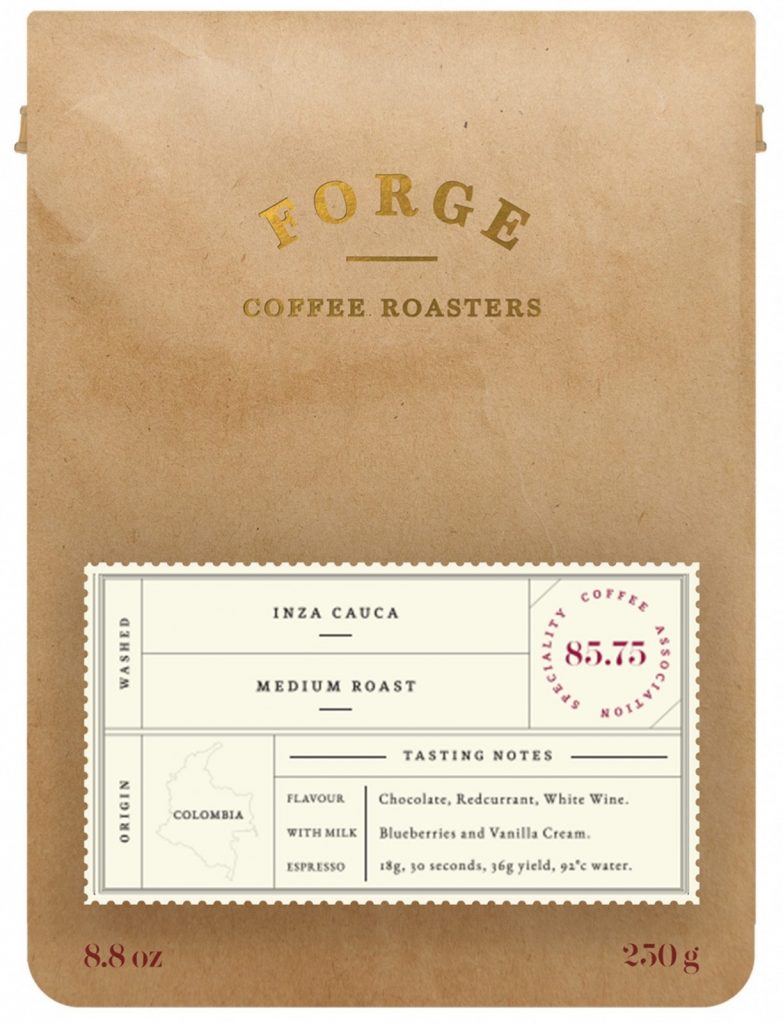 Situated 91 km from the capital of the department of Cauca, Popayán, lies Inzá, a municipality located within the mountains that make up the central Andean mountain range. A mystical region where a large amount of archeological wealth has been found, it forms part of the Tierradentro national park, one of the three most important archeological sites in Colombia.
The wealth and biodiversity of the zone are reflected in agricultural products, with coffee and other exotic plants that are in growth, such as tree tomato, being of particular significance. Among the farmers who work the land, there are indigenous tribes such as the Paeces.
Due to the many microclimates and changing weather patterns, there is often fresh coffee cropping throughout the year, though generally this is split across the main and mitaca (or 'fly') crops. Global warming has seen a significant change across Colombia, bringing challenges to some areas and opportunities to others. Earthquakes and landslides have featured in the coffee areas, but the commitment to quality there remains high.
View Product
Colombia Inza District

Region
Cuaca
QG
84.75
Altitude
1000 - 1900 masl
Variety
Caturra, Colombia Bourbon
Flavour
Chocolate, Redcurrant
Body
Medium
Acidity
Winey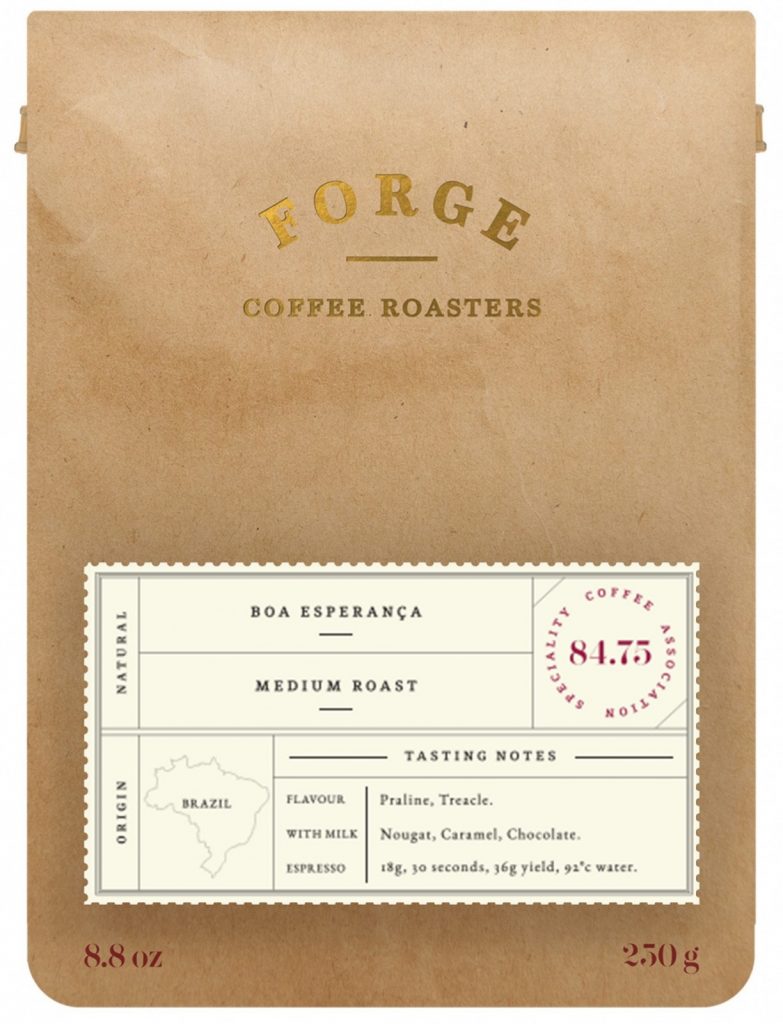 Fazenda Boa Esperança, once called Farm of Tulha, is well-known in the South region of Minas. The property belonged to Mr Joaquim Pedro Ribeiro do Valle's family and it has always been devoted to coffee planting.
Dr. Marcio Bittar Nehemy acquired the property in 2012, after it had just been renovated. As he didn't have time to take care of the property, he asked Mr. Gustavo, his nephew, to help him. Mr. Gustavo usually worked with cattle, but he thought it was a great opportunity to learn more about coffee production, and he began managing the farm. This has now resulted in a substantial upgrade to the dry milling facilities he has, with spare capacity used to help his neighbours whilst his own volume slowly increases. This in turn is due to more renovations on the older trees, with some stumping and some being completely replaced. He has also expanded the farm buying fields from his neighbours where crops have been neglected and investing in new plants – mainly Acaia and Red Catuai which Gustavo prefers.
View Product
Brazil - Boa Esperanca

Region
Minas
QG
83.75
Altitude
930 - 1060 masl
Variety
Acaia, Catuai, Mundo Novo, Rubi
Flavour
Chocolate, Praline, Treacle
Body
Medium
Acidity
Low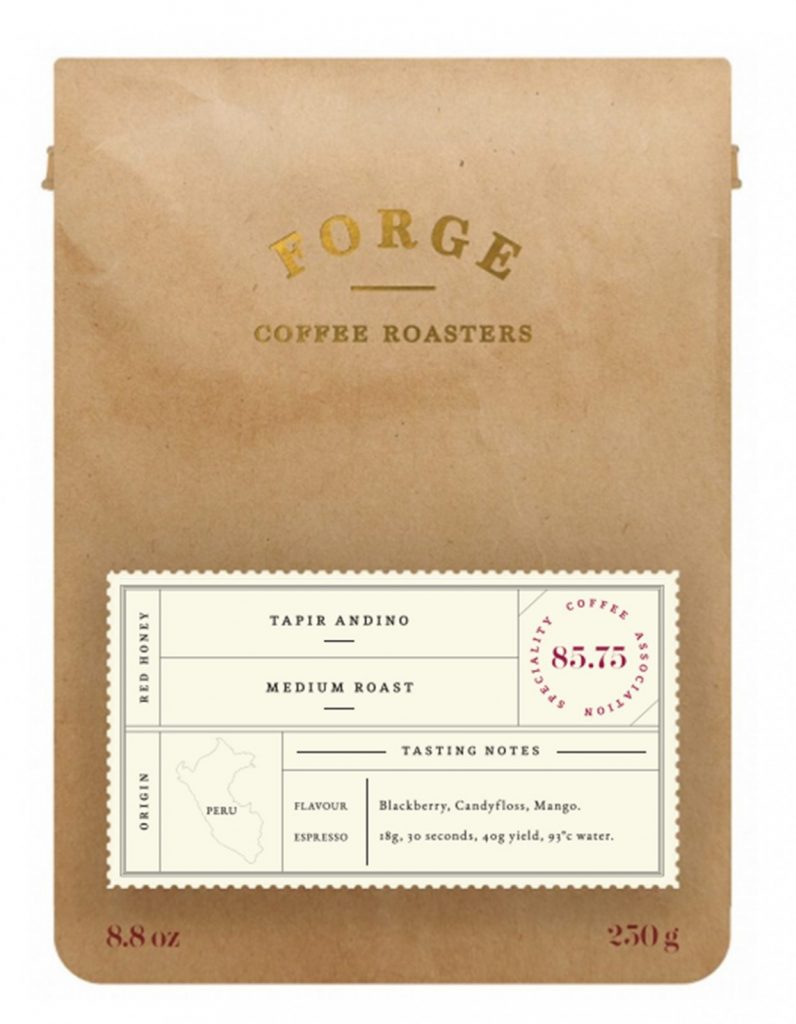 The San Ignacio Province sits at the top of the Cajamarca region in Northern Perú where the Rio Canchis splits the country from Ecuador. The farms are located in the buffer zones of a protected natural area, and have seen spectacled bears, cock-of-the-rocks, jaguars and tapirs within their boundaries. This means working with an organic methodology and certification is a strategic point because through these standards, a culture of protection of wildlife and species in danger of extension is encouraged and created.
Coffee here is commonly fermented in wooden tanks built from fallen Romerillo trees (regulations prohibit the chopping down of them.) This is because when coffee ferments it generates heat, and the wood is better at dispersing the heat and therefore ensuring an even temperature throughout the fermentation tank, whereas with concrete, heat would be absorbed and stored more easily in the sides, creating differences throughout the batch and inconsistencies in the final cup.
For the red honey the tanks are used for removing floaters from the ripe cherry, with pulped beans then undergoing a dry fermentation in silos for 12-18 hours. Beans are then moved to a mesh tray in a poly tunnel where they will remain for between 18 and 24 days until dry.
View Product
Peru - Tapir Andino

Region
cooperative Agraria Frontera San Ignacio
QG
85.75
Altitude
1350 - 1890 masl
Variety
Bourbon, Catimor, Caturra, Mundo Novo, Pache
Flavour
Blackberry, Candyfloss, Mango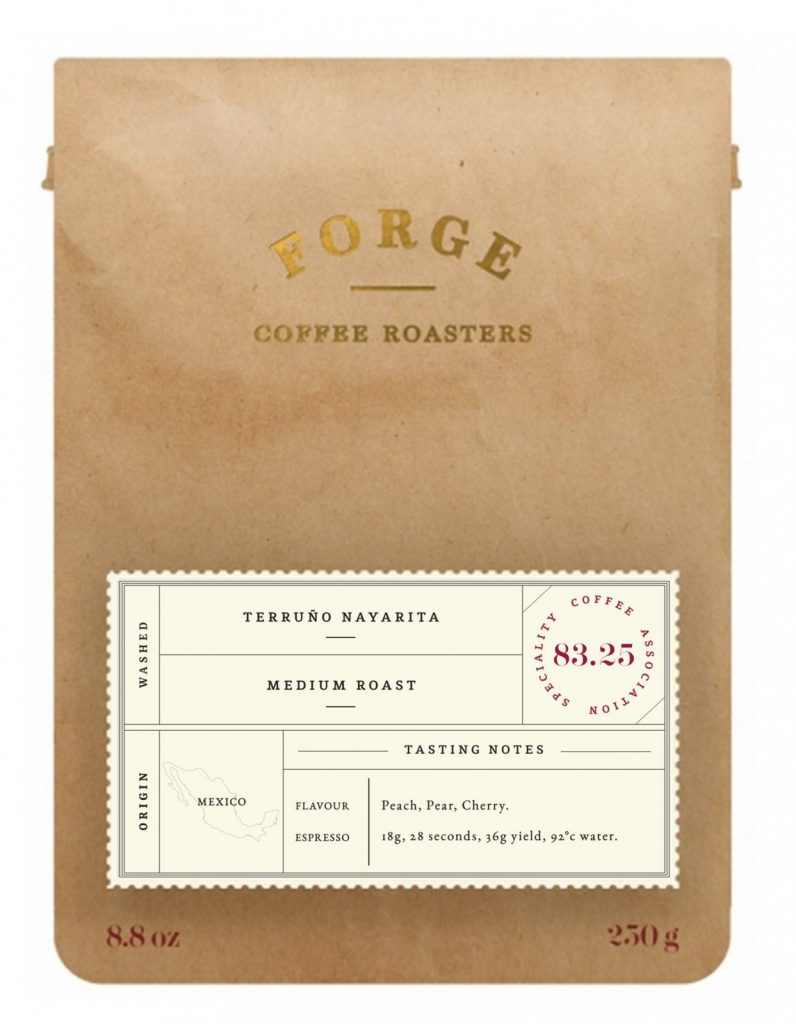 Grupo Terruño Nayarita (GTNAY) coffees offer extremely high levels of traceability and exhibit a wonderful range of flavours. Founded in 2015, they now have 600 members and are based within the Tepec community in Nayarit, a state on the western coast of Mexico between the Pacific and Sierra Madre Occidental mountains.
This year, the washed lot comes 100% from the El Cuarenteno community, who supplied a number of the microlots last year. GTNAY spend a lot of time working on a system that allows for incredible detail on the coffee that they produce, and we are happy to share that detail with you. Please click below to be taken to their Track Your Coffee website where you will find details on the wet and dry mills, communities involved, and the associations growing the coffees in the area.
Track this lot of coffee here
View Product
Mexico - Terruño Nayarita

Region
Gruppo Terruño Nayarita
QG
83.25
Altitude
900 - 1400 masl
Variety
Catuai, Caturra, Mundo Novo, Typica
Flavour
Caramel, Cherry, Peach. Pear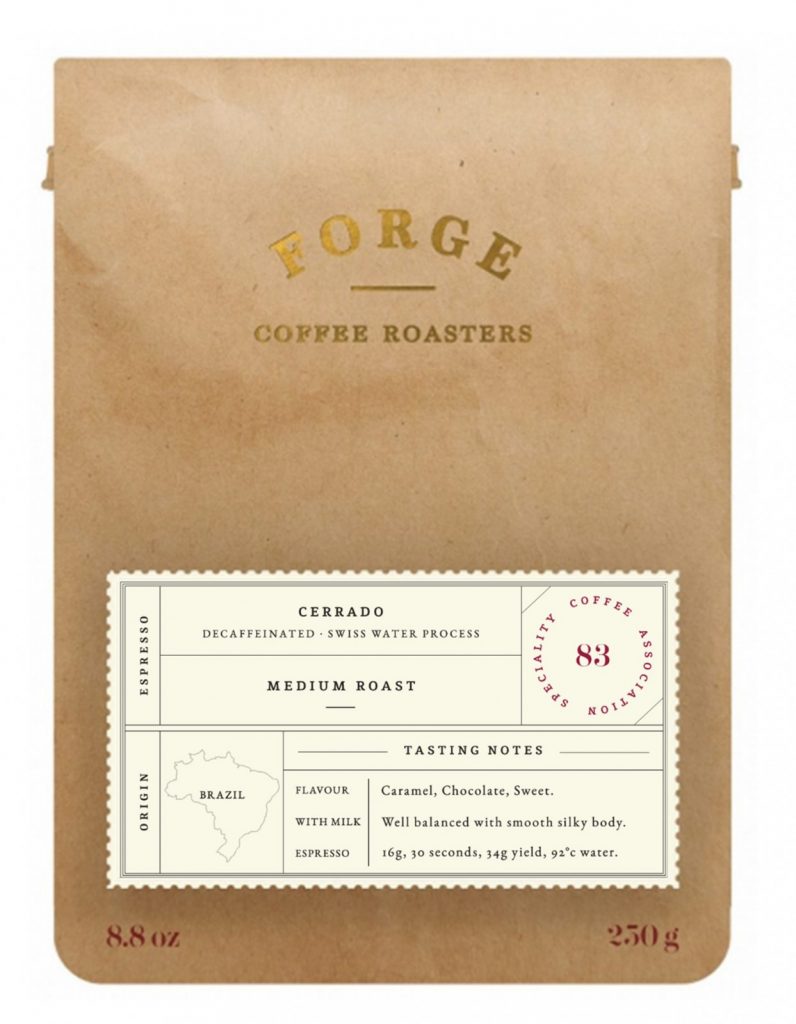 To prepare the beans for caffeine removal, they are cleaned and hydrated with pure, local water, the beans are then introduced to an internally developed Green Coffee Extract (GCE), and caffeine removal begins. Caffeine ventures out on its own, away from the coffee beans into the GCE until the ratio of soluble compounds in the GCE to the compounds in the coffee reach the point of equilibrium. Caffeine and GCE flow continuously through carbon filters until all the caffeine is trapped and separated from the GCE, which is refreshed so that it can be used again and again to remove more caffeine. The process is monitored for around 10 hours and caffeine levels checked as well as time, and gauge temperature controls, until the coffee is 99.9% caffeine free.
View Product
Brazil - Cerrado (Swiss Water Decaf)

Region
Cerrado
QG
83
Altitude
900 - 1100 masl
Variety
Bourbon, Catuai
Flavour
Chocolate, Caramel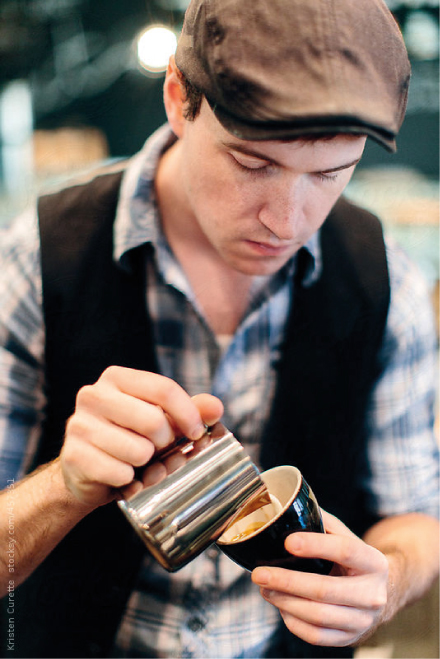 X. El Salvador – Finca San Ernesto
Now in their sixth-generation, brothers Enrique, Rene and Gustavo are running the farm with their father Gustavo still involved as an advisor, giving them the benefit of his experience. Over the years, they have placed in the finals for Cup of Excellence 7 times, as well as gaining accolades from trade bodies and national associations such as Exporter of the Year in 2015 and landing in the top 5 in 2017.
Coffee on this 140 hectare farm has recently been awarded the Denomination of Origin (DO). Certification is given by the cuppers from the Salvadoran Coffee Council under the SCA standards in order to guarantee quality and characteristics of coffee from a geographical region from the Central part of El Salvador which includes the Balsamo Quetzaltepeq Mountain Range and the San Salvador Volcano.
All the Urrutias Estate coffees are 100% shade grown and native trees are planted every year to prevent erosion. The main trees which are grown are the Izote and the Copalchi which also act as a natural wind barrier.
In 2012/2013 they lost 80% of their coffee plantations to leaf rust, and it takes 5 to 10 years to renew the plantations. They are continuing to replant the coffee trees and are also changing the way the farms are managed; instead of pruning some of the trees, they are systematically pruning the whole parcel of land. Subsequently planting one varietal of coffee on each section of land helps with better management.
Coffee is handpicked and taken to the coffee mill where it is wet milled.
Once depulped the coffee is sent to fermentation tanks and will rest there until it reaches the right fermentation, usually this is from 8 to 12 hours. It is then washed and sent to clay brick patios for 10 days, in the first three days it is moved every 15 minutes and then from the fourth day it is moved every hour, and at the end of the day the coffee is covered to avoid moisture from dew. At this point the moisture is measured again to check it is between 11.5% – 12.5%, then it is rested for 40 days.
El Salvador - Finca San Ernesto

Region
Urrutias Estates
QG
82.75
Altitude
1100 masl
Variety
Bourbon, Pacas
Flavour
Chocolate, Raisin, Redcurrant
Body
Medium
Acidity
Medium

Cupping Notes

Chocolate, Raisin, Redcurrant