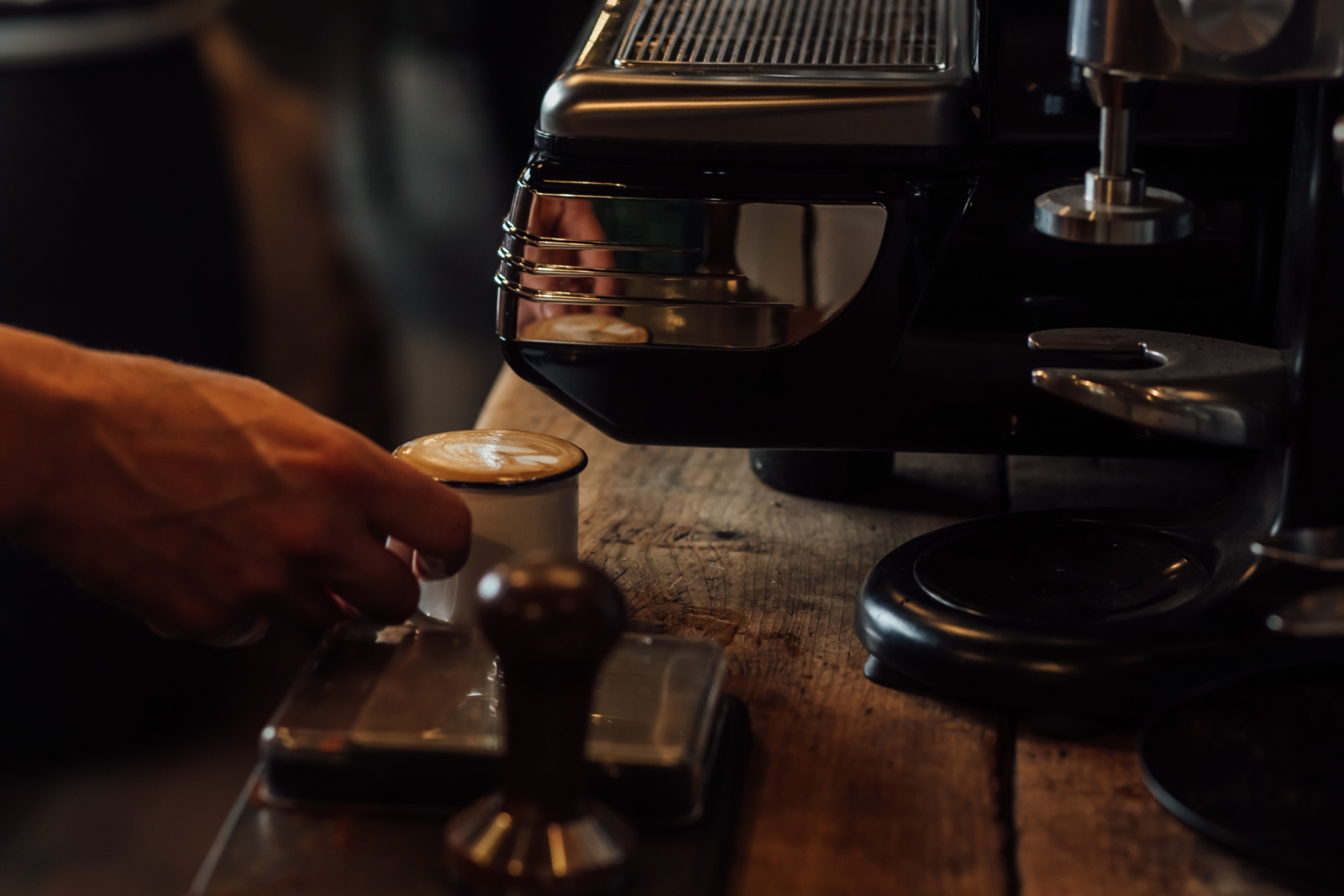 100% speciality grade Arabica coffee is an investment. We source our green coffee from single farms and estates in the speciality coffee market, with our focus on quality, provenance, sustainability, freshness and fair relationships with the growers.
Guided by our green bean suppliers, experience and our Ikawa sample roaster, we profile our single origin beans to enhance and develop their individual characteristics and flavours.
Each origin has its own unique growing conditions and processes which impart distinct nuances. We skilfully unlock these, creating an ever surprising, invigorating and truly remarkable taste experience.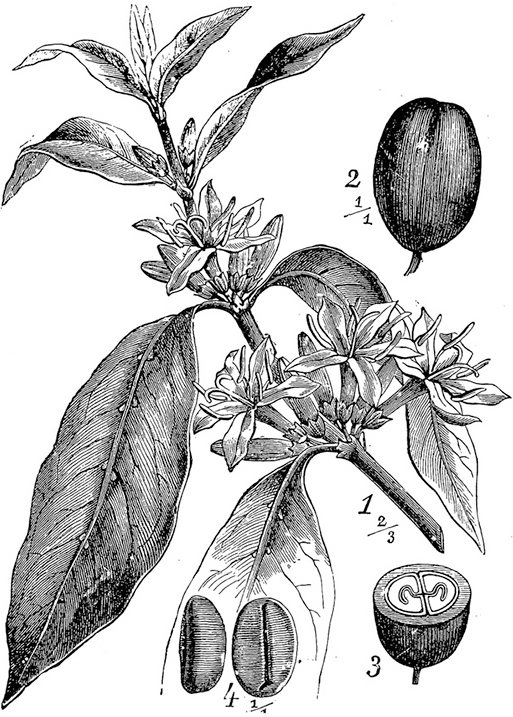 We develop our signature espresso blends and single origin coffees in line with the growing seasons and the best harvests from each chosen country.
When we find a coffee that we love, we involve our customers in the tasting and evaluation and only when it meets the highest standard, will it be added to our portfolio.
Brazil

Region
Pocos de Caldas
QG
82.75
Altitude
1200 masl
Variety
Catuai, Mundo Novo

Honduras

Region
Copan, Lempira, La Paz
QG
82
Altitude
1200 - 1850 masl
Variety
Catimor, Catuai, Paraneima

Java

Region
Kecamatan Kalibaru
QG
-
Altitude
300 - 600 masl
Variety
Robusta
Brazil

Region
Fazenda Paraiso, Cabo Verde
QG
84
Altitude
900 - 1100 masl
Variety
Red Catuai, Yellow Catuai, Mundo Novo

Colombia

Region
Bolivar
QG
84
Altitude
1450 - 2300 masl
Variety
Castillo, Catimor, Caturra

Guatemala

Region
Huehuetenango
QG
83
Altitude
1400 - 1700 masl
Variety
Bourbon, Catuai, Caturra
Ethiopia

Region
Bench Sheko
QG
85.5
Altitude
1500 - 2200 masl
Variety
Heirloom

Guatemala

Region
Huehuetenango
QG
83
Altitude
1400 to 1700 masl
Variety
Bourbon, Catuai, Caturra

Honduras

Region
Copan, Lempira, La Paz
QG
82
Altitude
1200 - 1850 masl
Variety
Catimor, Catuai, Paraneima
Honduras

Region
Santa Rosa de Copan
Altitude
1100-1300 masl

Peru

Region
Chanchamayo Valley
Altitude
800 to 1300 masl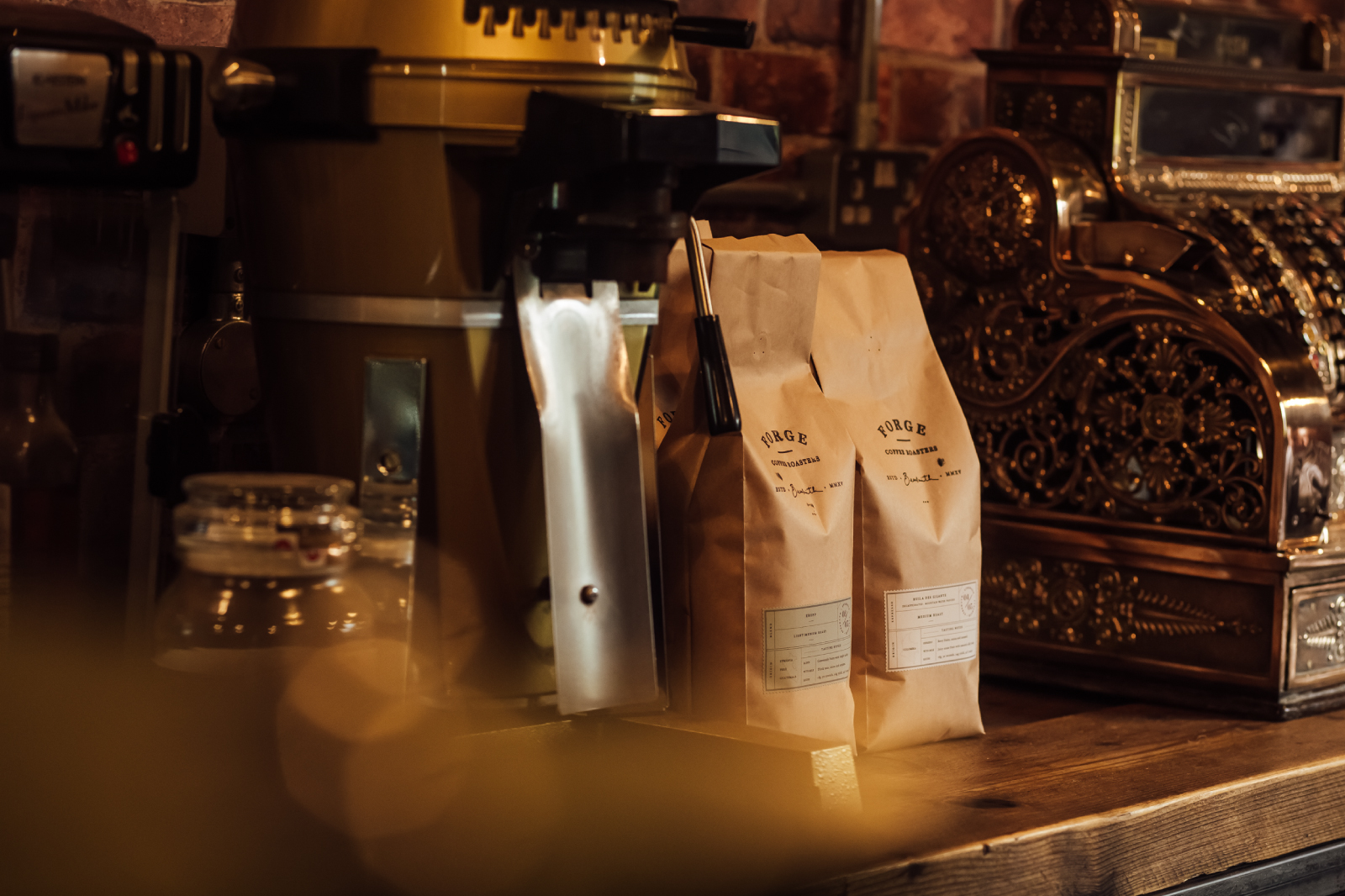 Current single origin coffees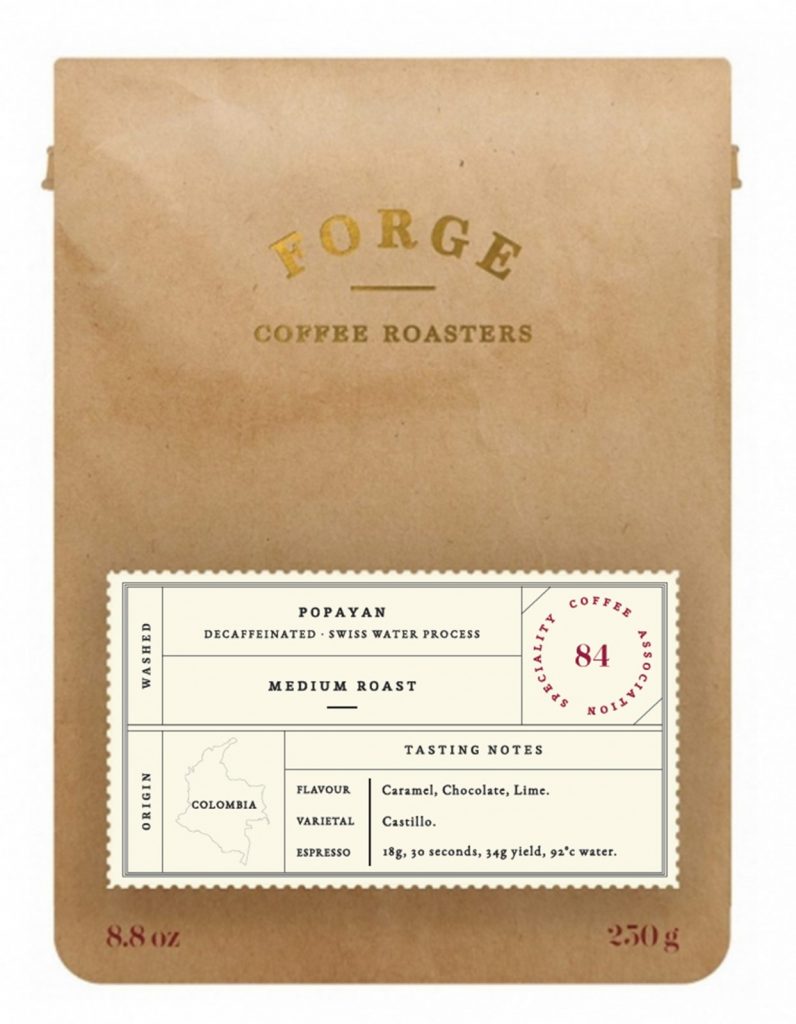 Popayan is located in the department of Cauca at 1700 masl. This region's topography is perfect to grow exceptional coffee. The Meseta de Popayan is sheltered by the Andes mountain range which helps generate homogenous climatic and altitudinal characteristics. The result is a balanced cup profile with floral notes and caramel notes.
View Product
Colombia

Region
Popayan, Cauca
QG
84
Altitude
1500 - 1750 masl
Variety
Castillo

Cupping Notes

Caramel, Chocolate, Floral, Sweet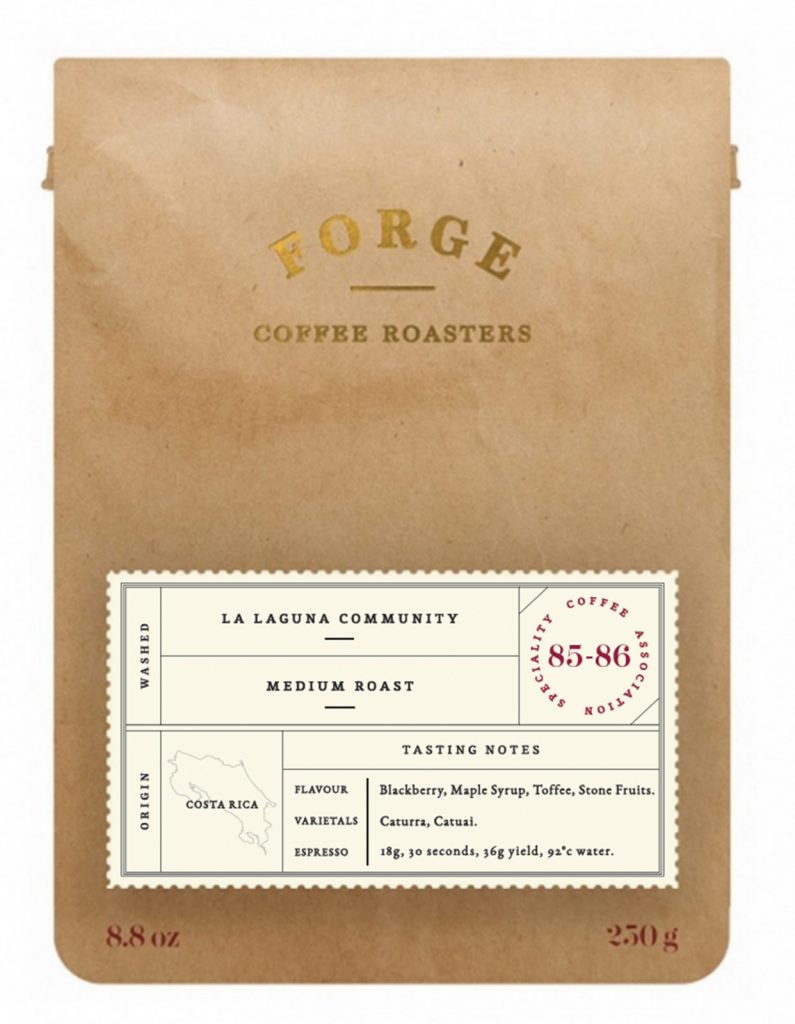 VI. Costa Rica – La Laguna Community Lot
The communities program has been running with Coope Tarrazú since 2012, and was designed to help promote the individual characteristics of the coffee in 'micro-zones' of the Tarrazú region.
The coffee of the Tarrazú region is one of the most recognized in Costa Rica and in the world and represents around 40% of the national production. Most of the plantations are under shade, with different trees in the area.
In the district of San Marcos, La Laguna de Tarrazú is one of those communities that regularly contribute to our line up of Costa Rican coffees. This is a small community of producing families who have an annual production capacity of around 50 bags, with all 35 producing families working together to do so.
Costa Rica - La Laguna Community Lot

Region
La Laguna de Tarrazú
QG
85
Altitude
1500 - 1650 masl
Variety
Catuai, Caturra
Flavour
Maple Syrup, Blackberry, Toffee, Stone Fruits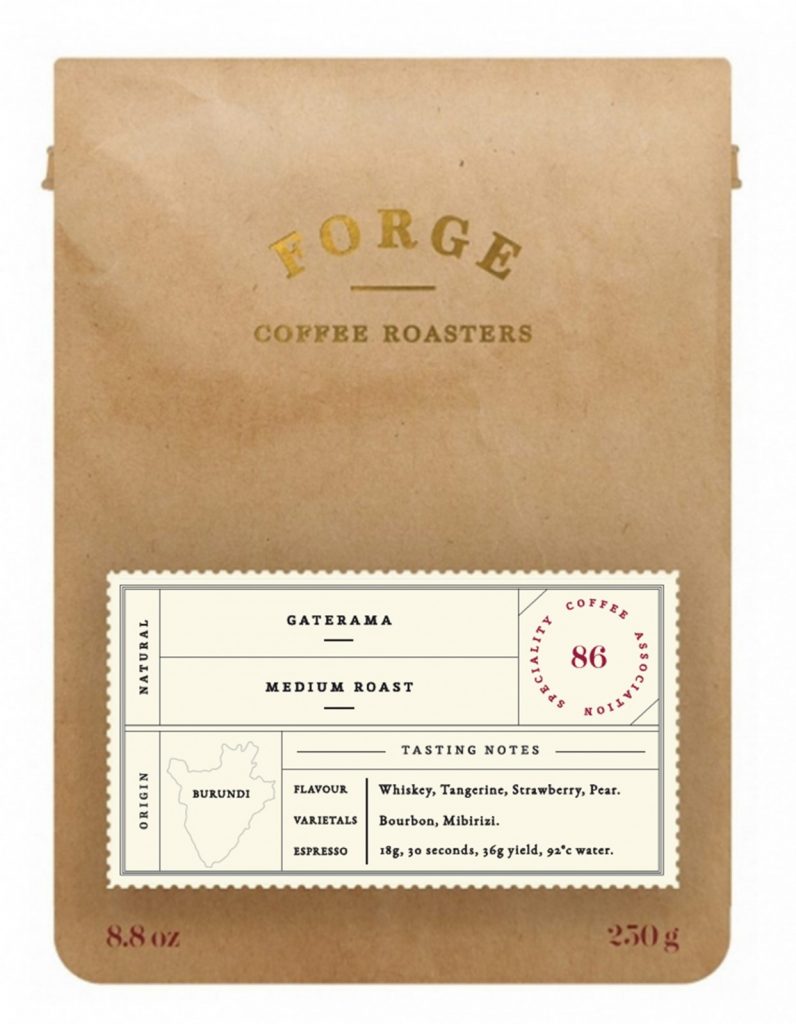 VII. Burundi – Gaterama
This cooperative lot is processed at the Gaterama wet mill in Gitema province. This lot comprises of coffee from over 700 smallholding farmers in the surrounding region.
The coffee cherries are handpicked, floated (to identify unripe cherries) and handpicked again before being moved to the drying tables.
To avoid exposure to strong midday sunshine the coffee is covered with shade netting to maintain even drying throughout the process.
Burundi - Gaterama

Region
Gaterama Wet Mill, Gitega
QG
86
Altitude
1600 - 1850 masl
Variety
Bourbon, Mibirizi
Flavour
Whiskey, Tangerine, Strawberry, Pear
Body
Syrupy
Acidity
Juicy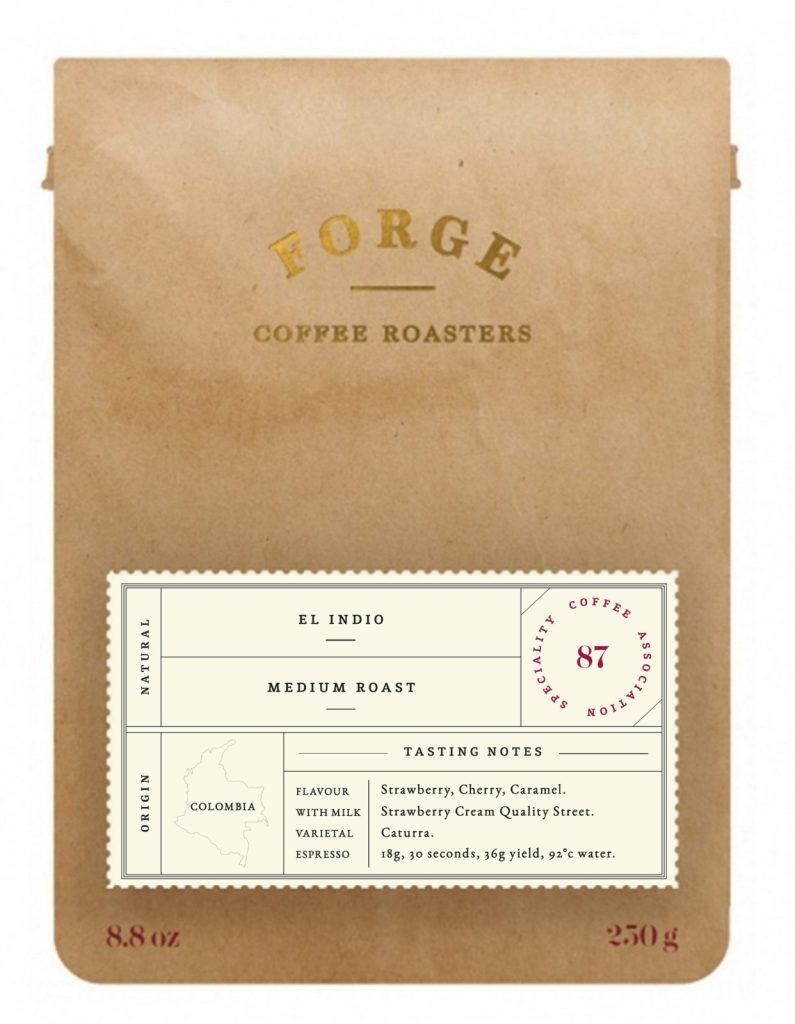 Our first Christmas offering comes out of Colombia. It's like a mouthful of strawberry Quality Street chocolate (albeit in liquid form). Perfect as a gift for others or a treat for yourself on Christmas morning.
This 100% Caturra lot was carefully hand-picked in order to use only the ripest cherries, which are then hand sorted to remove any defects. The coffee is sundried on raised beds under temperature-controlled conditions until the ideal moisture content is achieved.
View Product
Colombia - El Indio

Region
Tolima
QG
87
Altitude
1500 -2150
Variety
Caturra
Flavour
Strawberry, Cherry, Caramel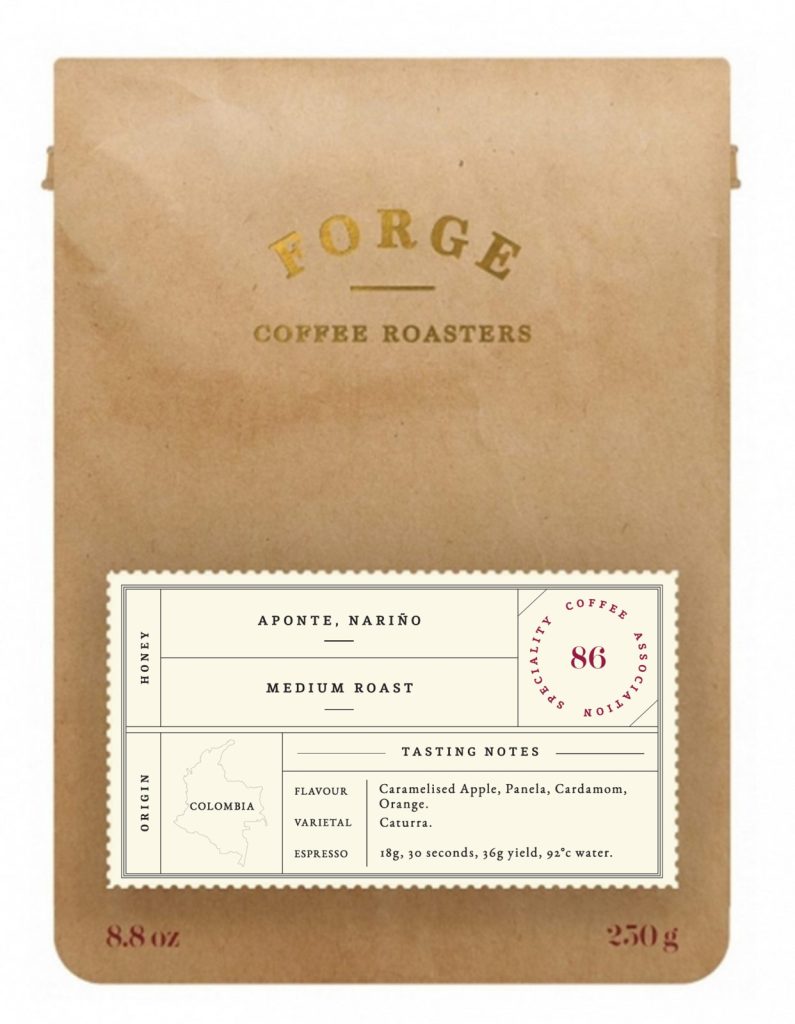 This lot is produced by smallholders in rural areas of Nariño. The majority of the coffee growers involved in the production of this lot belong to the Aponte indigenous reserve. The importers, CofiNet, work with approximately two hundred coffee growers across the nariño region.
This microlot is 100% Caturra, a variety originating in Minas Gerais, Brazil. A naturally occurring mutation of Red Bourbon, Caturra produces more coffee per plant and while also being more resistant to disease.
Farmers who form this Regional Plus program first started creating their unique honey processed coffees in 2018.
View Product
Colombia - Aponte

Region
Nariño
QG
86
Altitude
1700 - 1800
Variety
Caturra
Flavour
Caramelised Apple, Panela, Cardamom, Orange