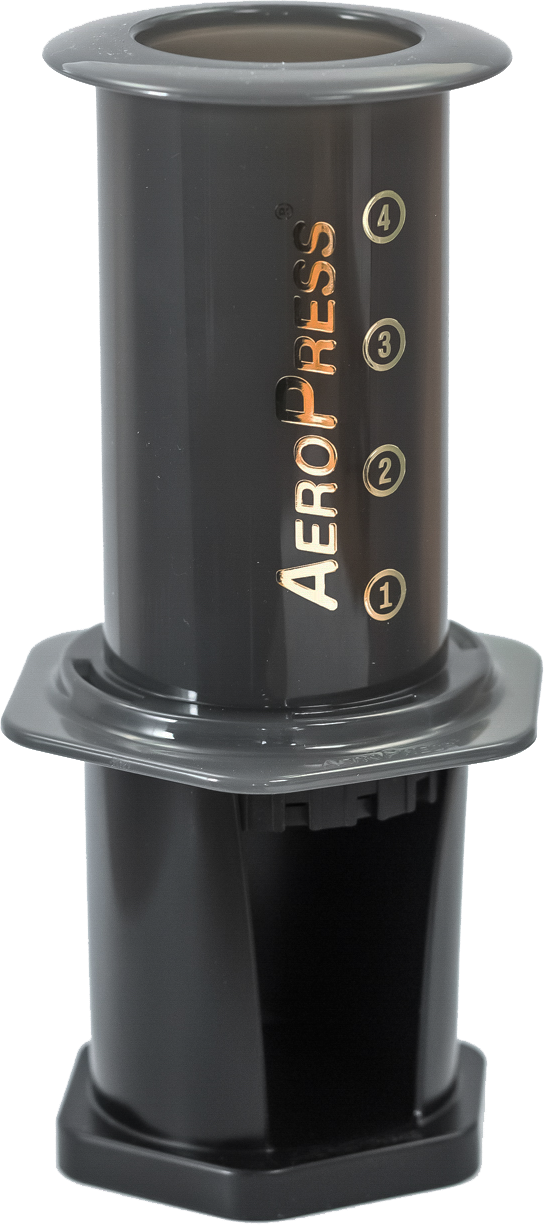 If you are looking for a new, convenient way to enjoy your coffee, then the Aerobie AeroPress could well be the solution, this innovative, compact coffee maker produces a consistently great-tasting smooth, rich cup.
The Aerobie AeroPress kit comes with a mixing chamber, plunger, filter cap, filter holder and 350 filters, as well as a funnel, stirring stick and an instruction booklet that explains how to get the best out of your machine.
This quick, convenient coffee maker produces great tasting coffee in just one minute, and it's portable and easy to clean too. Ideal as a gift for a specialty coffee lover, or an introduction to the world of coffee making, the Aerobie AeroPress gives you a whole new way to enjoy your favourite blends.
The Forge produce the most consistent coffee from any roaster we have previously dealt with.

Matt
We constantly receive outstanding comments about the taste of our coffee.

Brendan
Our coffee sales have increased by over 20% since we started working with The Forge.

Gordon
With the service support and additional products they stock, The Forge are a valuable supplier to our business.

Courtney