Origins Peru/Chanchamayo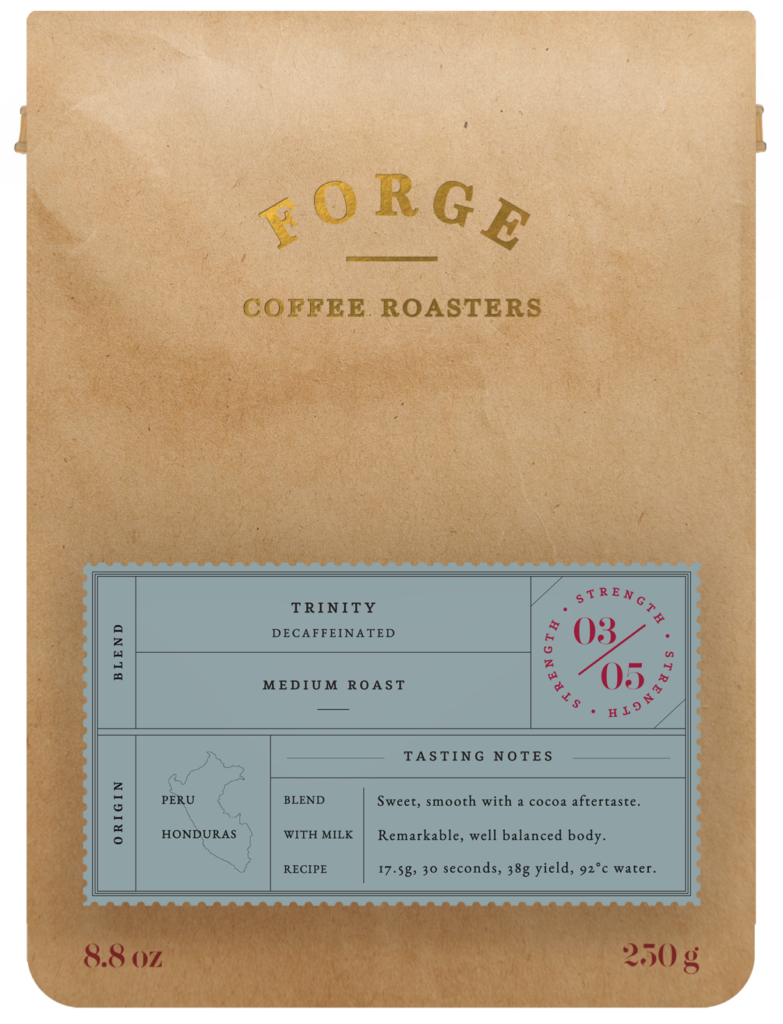 Our decaf blend is a perfect balance of Peru and Honduras. The blend provides a decaffeinated coffee that boasts the wonderful benefits of great coffee growing countries. A luxurious, velvety smooth body and a exceptional aroma of warming spices. With an impressive sweetness and gentle acidity. The beans have been through a CO2 process to remove the caffeine.
View Product
Honduras

Region
Copan
Altitude
1100-1300 masl

Peru

Region
Chanchamayo Valley
Altitude
800-1300 masl
Variety
Bourbon, caturra
Aroma
Soft floral
Flavour
Chocolate, nutty
Body
Medium
Acidity
Citrus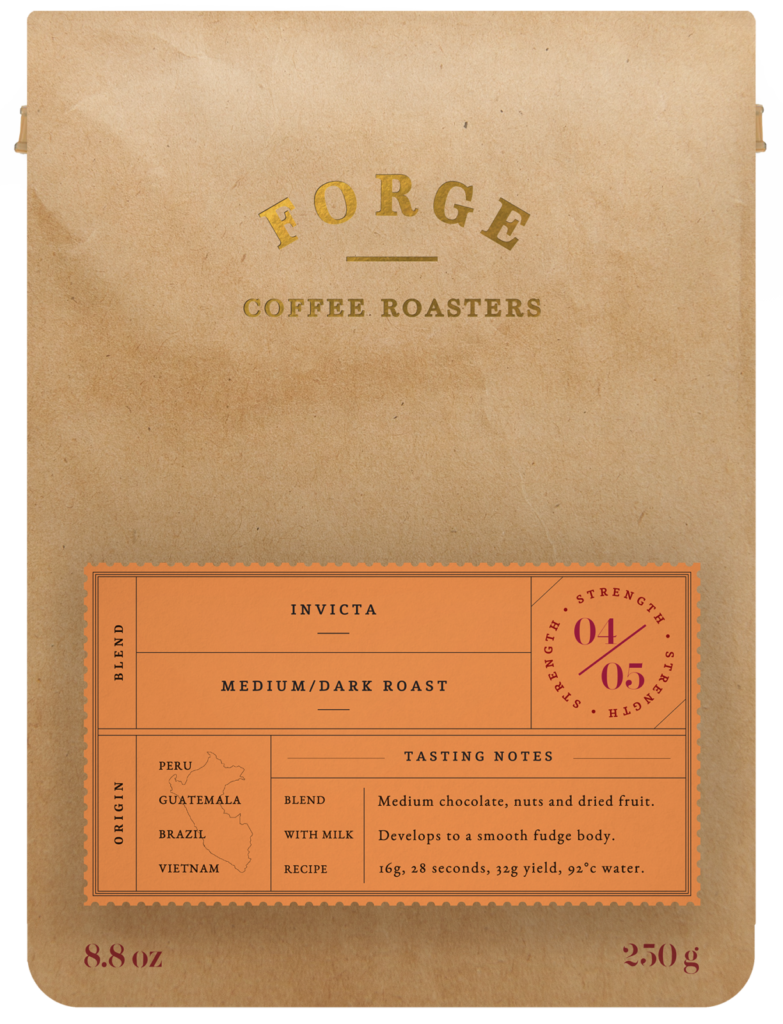 A characterful and rich blend, 'the crowd pleaser'. In the cup expect to taste notes of Dark Chocolate, Toffee, Vanilla and Black Cherries to finish.
Exceptional as espresso and black, where you can experience the full balanced body. Equally sublime through milk, the sweetness of each beans individual roast flavours linger with every mouthful.
View Product
Brazil

Region
Pocos de Caldas
Altitude
1200

Guatemala

Region
Antigua
Altitude
1600-1700 masl

Peru

Region
Chanchamayo Valley
Altitude
800-1300 masl
Variety
Bourbon, caturra
Aroma
Soft floral
Flavour
Chocolate, nutty
Body
Medium
Acidity
Citrus

Vietnam

Region
Central Highlands, Buon Me Thuot
Altitude
300-500 masl