Origins El Salvador/Finca Ayutepeque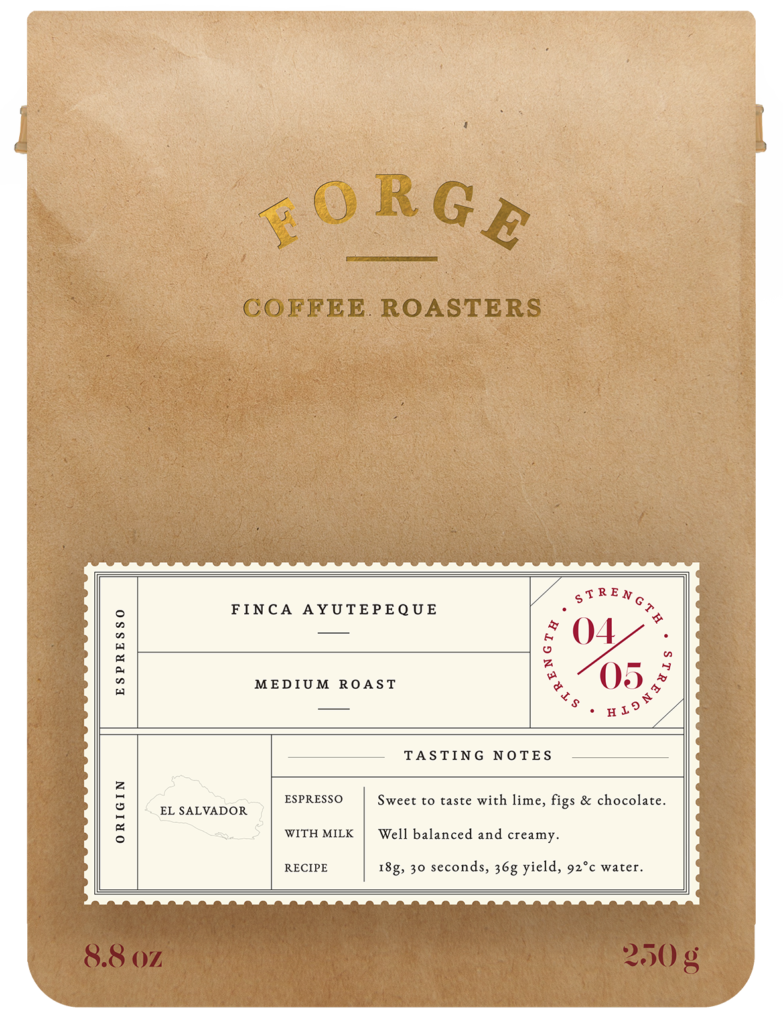 Finca Ayutepeque is a single origin coffee located in the Apaneca-illamatepec region in the department of Santa Ana. Producer Emilio Lopez and his family have been growing coffee for six generations in the volcanic hills of El Salvador. He is also the founder of Cuatro M Miller and exporter of 100% single origin coffee produced in the Apaneca-iIlamatepec region. Their first washing station was installed at Finca Ayutepeque where each bean is traceable to the lot it is grown in.
At the wet and dry mill, quality is maintained, and everything is measured from the grade of the cherries, to the production ratios from cherry to green coffee. Every step of the process is certified to make sure that each variable of production is managed by the highest standards of quality.
Coffees are washed, dried and sorted with the most advanced machinery; and maintain a high level of cleanliness and professionalism.
View Product
El Salvador

Region
Apaneca, Illamatepec
Altitude
1000-1100 masl
Variety
Bourbon, Pacas, Pacamara
Aroma
Fruit, sweet
Flavour
Lime, fig, chocolate
Body
Creamy, well balanced
Acidity
Lively

Cupping Notes

Well balanced and creamy body. Lively acidity with sweet and citrus flavours such as lime, figs and chocolate.