Costa Rica - La Laguna Community Lot - Forge Coffee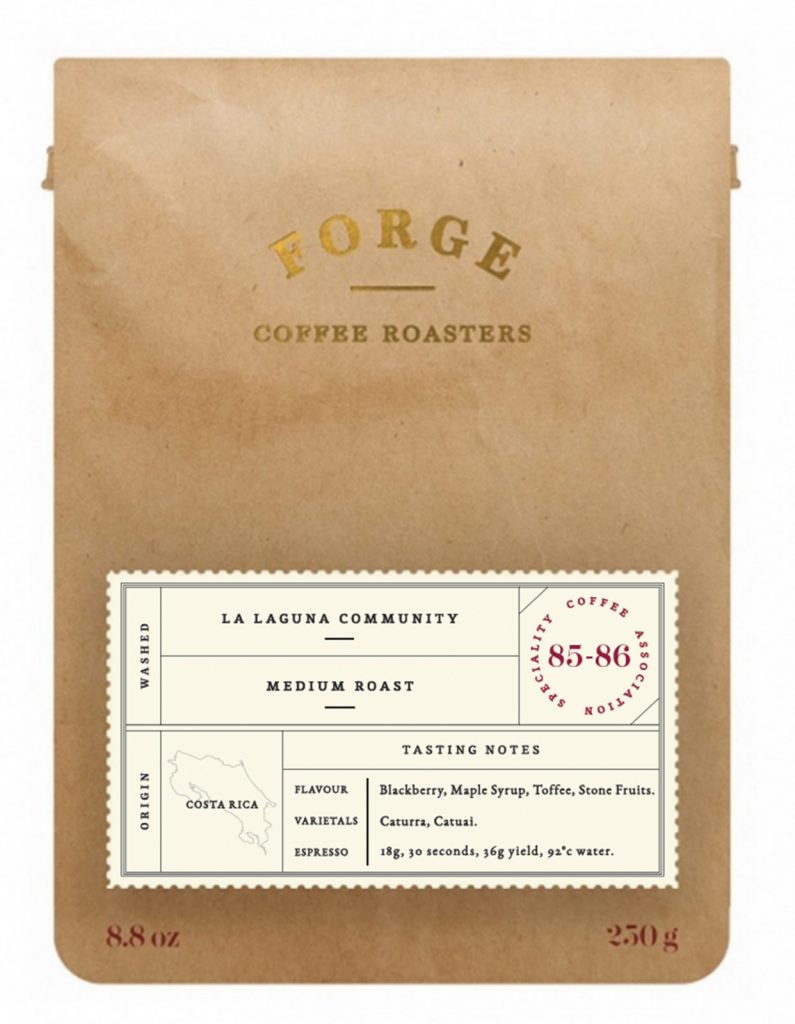 . Costa Rica – La Laguna Community Lot
The communities program has been running with Coope Tarrazú since 2012, and was designed to help promote the individual characteristics of the coffee in 'micro-zones' of the Tarrazú region.
The coffee of the Tarrazú region is one of the most recognized in Costa Rica and in the world and represents around 40% of the national production. Most of the plantations are under shade, with different trees in the area.
In the district of San Marcos, La Laguna de Tarrazú is one of those communities that regularly contribute to our line up of Costa Rican coffees. This is a small community of producing families who have an annual production capacity of around 50 bags, with all 35 producing families working together to do so.
Costa Rica - La Laguna Community Lot

Region
La Laguna de Tarrazú
QG
85
Altitude
1500 - 1650 masl
Variety
Catuai, Caturra
Flavour
Maple Syrup, Blackberry, Toffee, Stone Fruits