Burundi / Gaterama - Forge Coffee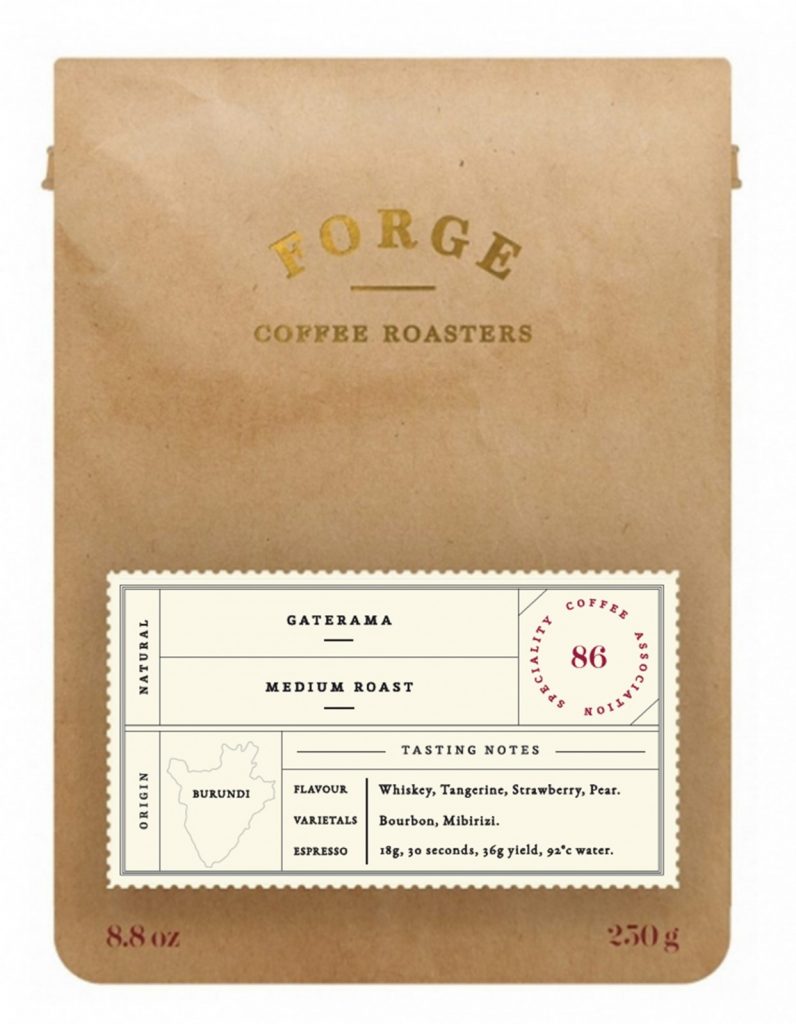 . Burundi – Gaterama
This cooperative lot is processed at the Gaterama wet mill in Gitema province. This lot comprises of coffee from over 700 smallholding farmers in the surrounding region.
The coffee cherries are handpicked, floated (to identify unripe cherries) and handpicked again before being moved to the drying tables.
To avoid exposure to strong midday sunshine the coffee is covered with shade netting to maintain even drying throughout the process.
Burundi - Gaterama

Region
Gaterama Wet Mill, Gitega
QG
86
Altitude
1600 - 1850 masl
Variety
Bourbon, Mibirizi
Flavour
Whiskey, Tangerine, Strawberry, Pear
Body
Syrupy
Acidity
Juicy