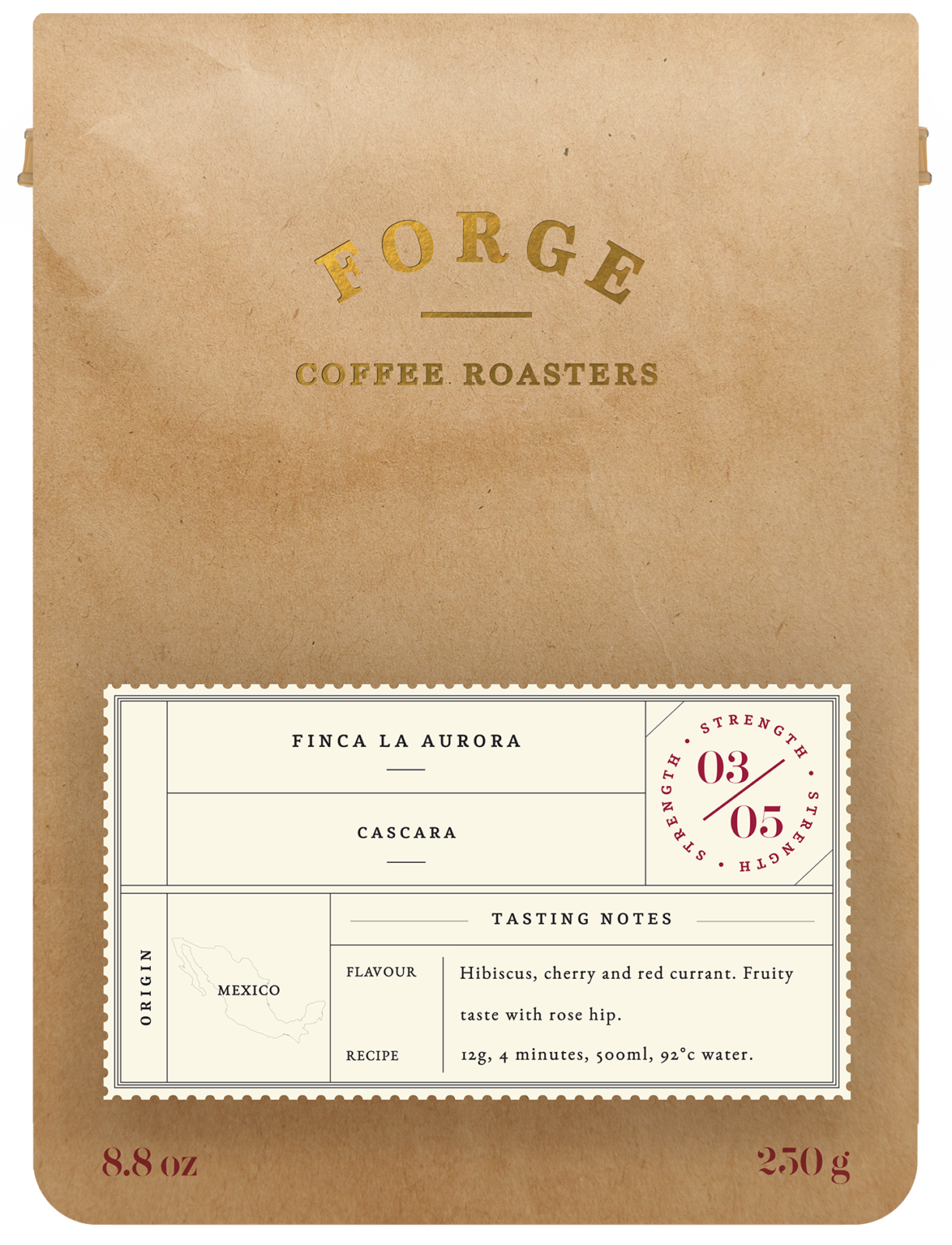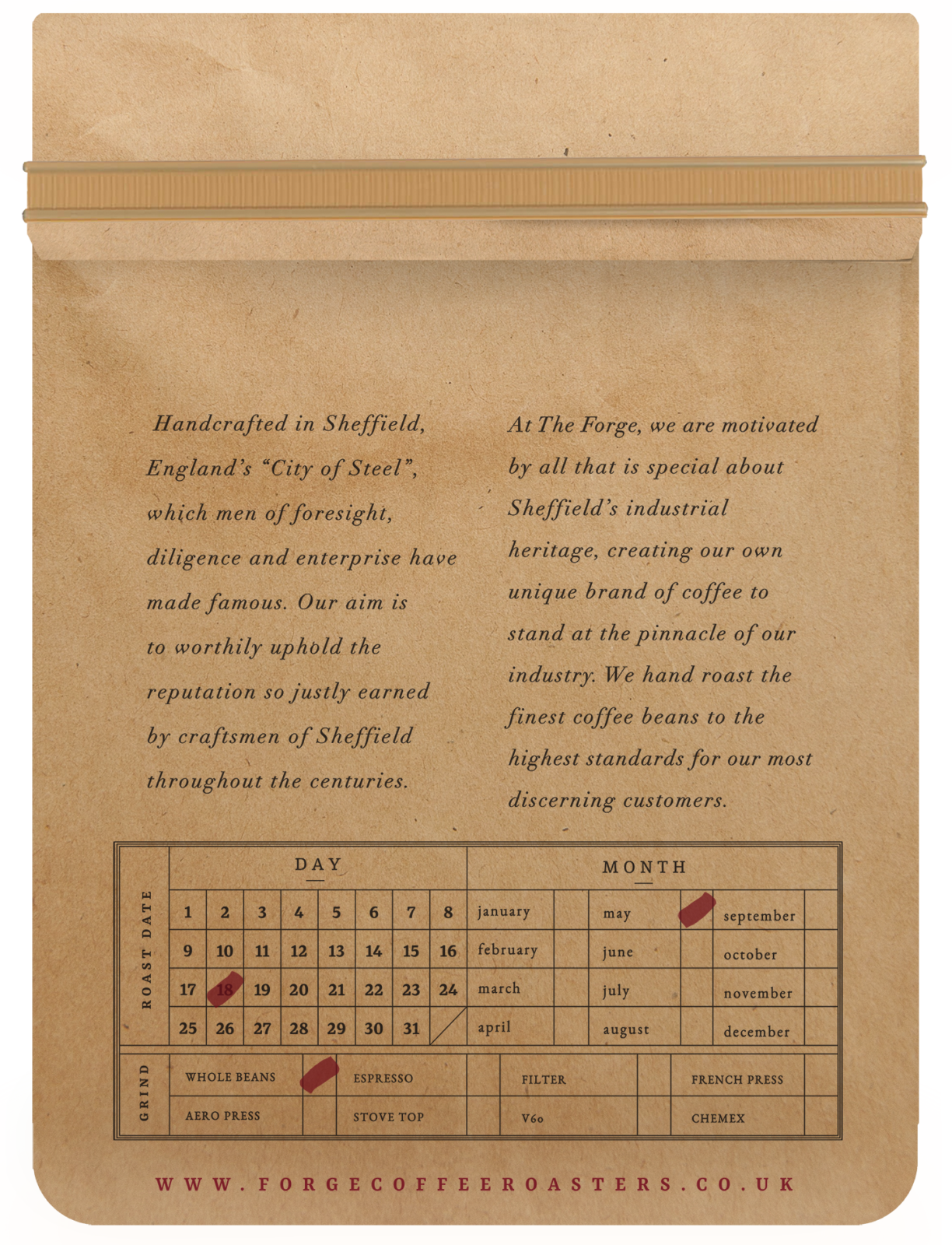 From the Spanish word cáscara, meaning "husk", after the beans have been removed, the dried skins of coffee cherries are more commonly now being used to produce a refreshing caffeinated drink.
Cascara is high in caffeine, and if consumed in high volume it will give you a buzz.
Life is too short for bad cascara.
Tasting Notes
Notes
A fruity taste of rose hip, hibiscus, cherry and red current.

Recipe for the perfect brew.
The Forge produce the most consistent coffee from any roaster we have previously dealt with.

Matt
With the service support and additional products they stock, The Forge are a valuable supplier to our business.

Courtney
We constantly receive outstanding comments about the taste of our coffee.

Brendan
Our coffee sales have increased by over 20% since we started working with The Forge.

Gordon