Origins Ethiopia/Chelelektu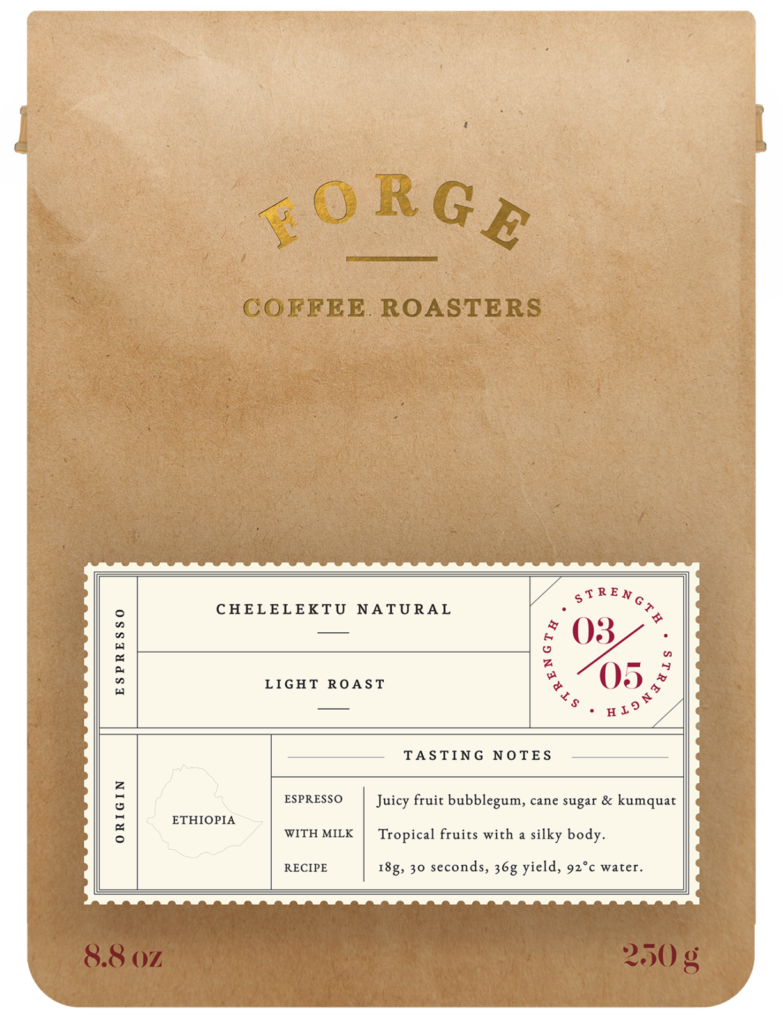 This coffee comes from around 600 smallholders who have approximately two hectares of land each. The coffee cherries are handpicked, and the coffee's grown at around 2,000–2,200 metres above sea level. These smallholders then sell the freshly-picked cherries to the Chelelektu mill.
Ripe cherries are delivered to the mill. Once there, they are graded, and then they're placed onto raised drying beds in thin layers and turned every 2–3 hours in the first few days, to avoid over-fermentation and mould growth; 4–6 weeks later (depending on weather and temperature) the beans are dehulled before being transported to Addis in parchment, and are then milled prior to shipping.
Over the years Chelelektu coffee has become synonymous with quality. It is a baristas favourite for the coffee competitions. Coffees from Chelelektu are known for their typical Ethiopian origin profile – a vibrant floral profile with soft citrus and peach notes. The beans are incredibly well processed at the washing station.
View Product
Ethiopia

Region
Yirgacheffe
Altitude
2000-2200 masl
Variety
Heirloom
Aroma
Floral
Flavour
Bubblegum, kumquat, raw cane sugar
Body
Milk body, incredible balance
Acidity
Light lemony

Cupping Notes

In the cup this is a super interesting coffee: Juicy Fruit bubblegum mixed with tropical fruits, raw cane sugar and kumquat. A competition winner for sure.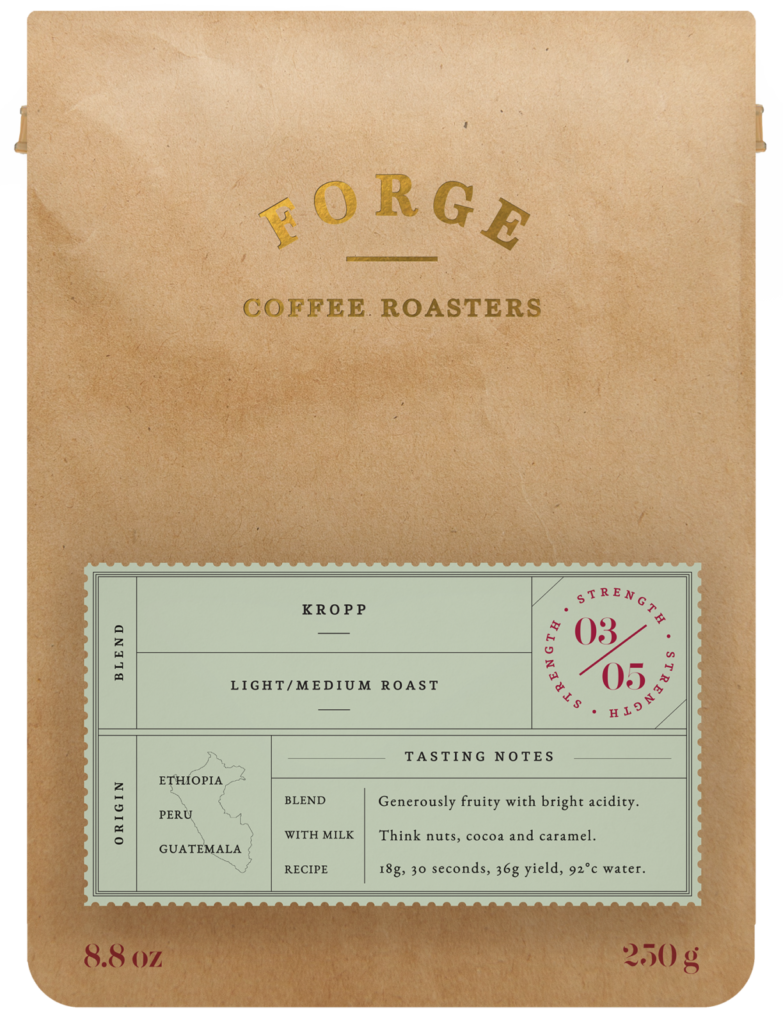 Sweet aromatics, laced with fruits and floral elements. Hot water builds on the fruitiness. Balanced with silky body and well balanced citric acid.
Nice marriage of flavours, which change places more than once into a sweet finish.
View Product
Ethiopia

Region
Sidamo, Guji
Altitude
1600-1900 masl

Guatemala Peña Roja

Region
Huehuetenango
Altitude
1400 to 1700 masl

Peru Café Femenino

Region
CECANOR cooperative
Altitude
1000-2050 masl